Interior room BYD electric bus
Above the front and rear wheels are 4 chests containing 324 kWh lithium iron phosphate batteries. At the next generation remain only the blocks above the front wheels.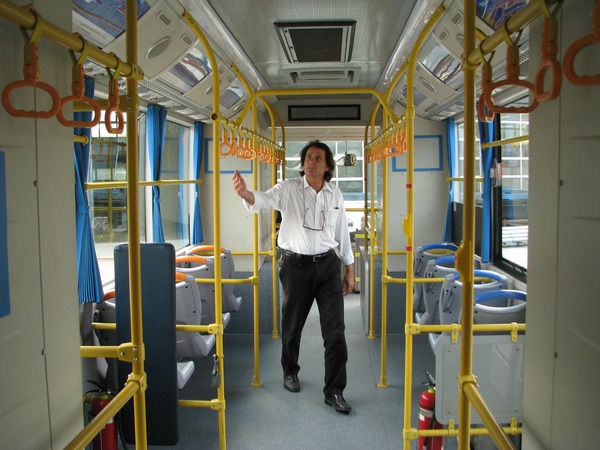 Both rear blocks will be distributed below the seats and on the roof. The interior of this bus is unchanged since it was used for 15,000 km in the public transport in Shenzhen.