Audi A8 Hybrid head start through technology
I was 2004 disappoint about my first test drive with a Toyota Prius. After hardly 2 km in dense city traffic in electric only mode, the gasoline engine started again.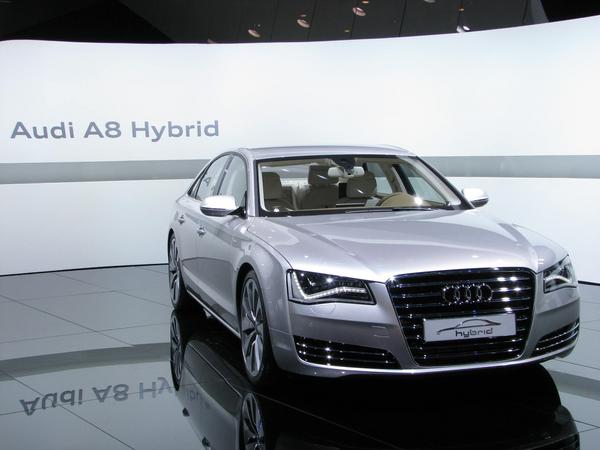 Now Audi is proud to be where Toyota had been with the Prius 1997: 2 km in electric only mode. Head start through technology looks different.