Winter tires for scooters
Just like on my first long term E-MaxS scooter test I'm once again using Urban Master Snow Tires. Today's drive is on main streets in snow,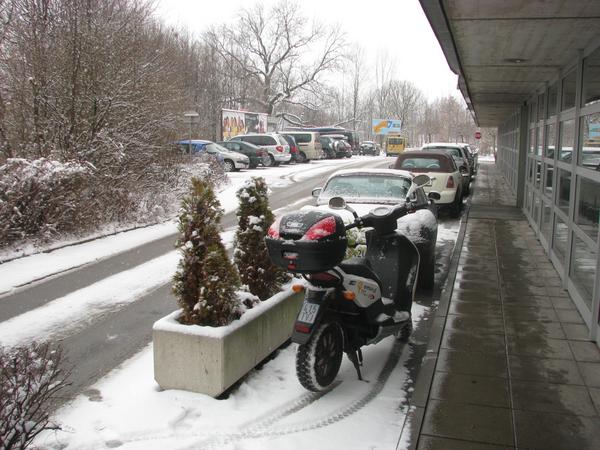 where scooter driving without winter tires would be impossible. Because of the equable power development are electric scooters ideal in winter. The tug at gasoline scooters could cause a fall on a snow covered street.