Visiting a customer in Gaswerkgasse
To a customer with a big parking lot, I would have driven at this weather with the car. But at the lack of parking lots around the Gaswerkgasse.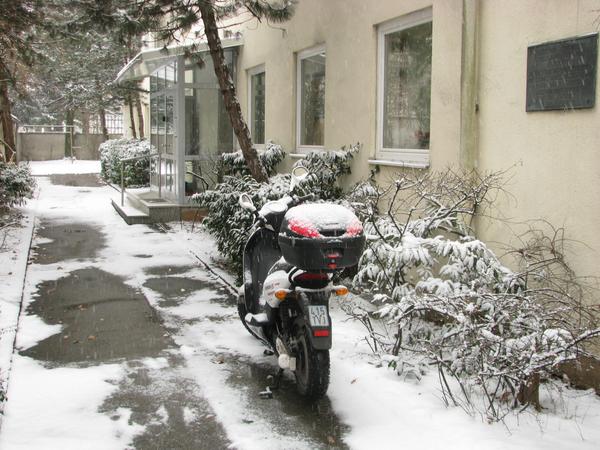 Even after some minutes, my E-Max 90S was snowbound. Test diary January 11th 2010 - 1495 km.