Driving home from the energy fair Wels 2009
I visit this fair since 1992. It did not change since 17 years. The exhaust gas clouds of the fossil cars. The same primitivity since 1992.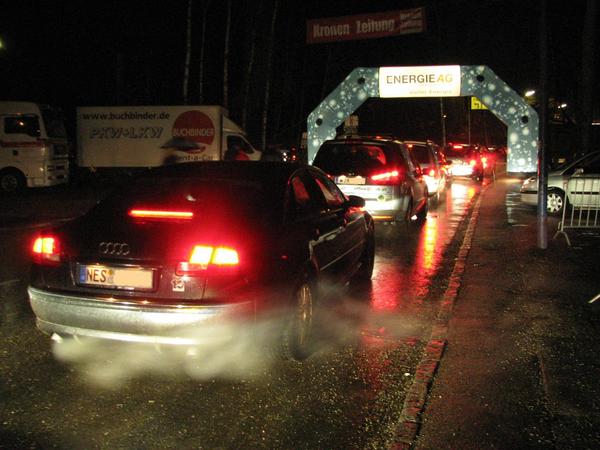 Over the street is a big archway with "Energy inc" on it, an electric power vendor. This is like a memorial with what fuel most of our car should drive.