New engine technology for range extender
A complete new construction is this 2 cylinder ICE with generator. For 30 kW a very compact design. 30 kW would be enough for a minivan.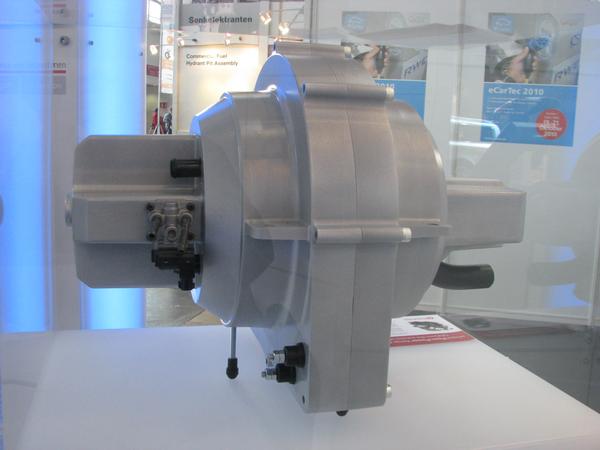 The norm for the dimension of a range extender, power usage at 130 km/h on a flat street.