Why simple when it can be done complicate?
Below the cargo platform for 4 Euro pallets: 2 hydrogen pressure tnaks (only 1 in the photo) left a battery, right capacitors, behind the fuel cell.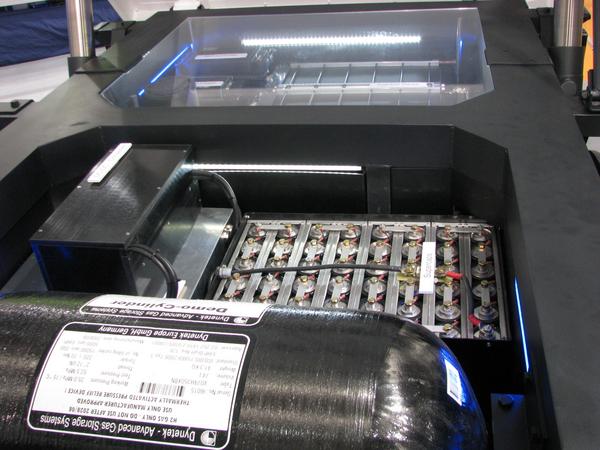 All this effort for a light duty vehicle with only 75 km/h top speed and 15 kW engine.