This ramp was too steep
Attention! New test! Outside the hall was a small test drive for electric bicycles and electric scooters. A careful evaluation of the photo showed 12,5% slope.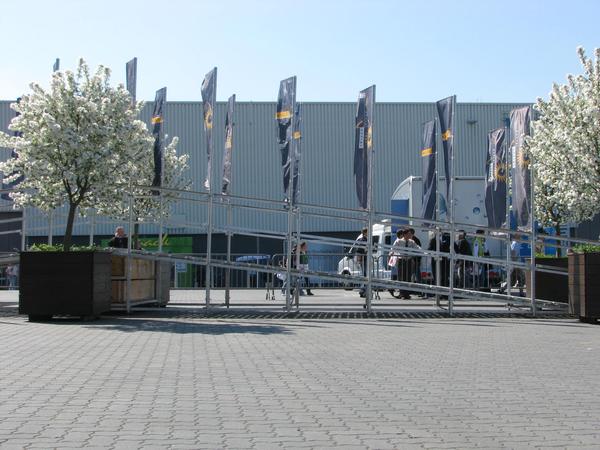 It's not necessary to life in the "land of mountains" (first line of the national hymne of Austria). It's enough to want to drive out of an underground parking area.