EWE Karmann electric car
Only a model on the Hannover fair. But it is a very important development. The estimation is alone for Germany 128 TWh (PEGE 2008) to 180 TWh (PEGE 1992).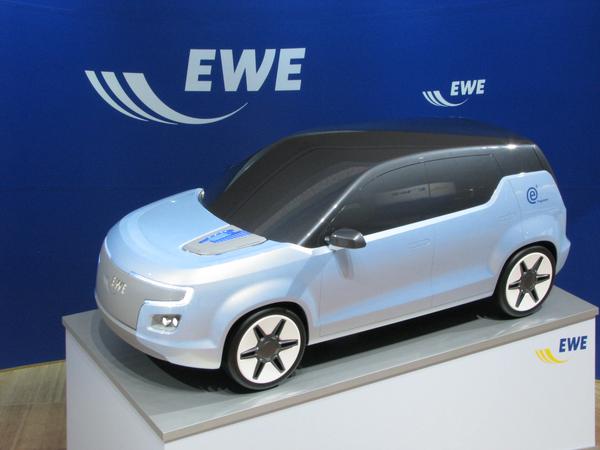 Suould be 10 to 20 billion turnover per year decided by the uncertain destiny of car groups with much chains to the crude oil industry? EWE says no, we find a very clever decision.