Peugeot hybrid scooter
125 cm³ 15 kW engine for the rear wheel. Each of the two front wheels hat a 2 kw - short time 3 kW electric engine. But the lithium battery is only for 10km electric only driving.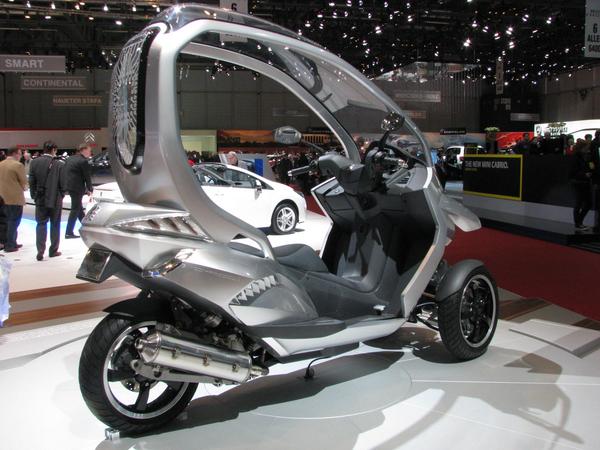 All is only a study, should come 2011 on the market. But when I compare Chinese top models from 2006 with 2008, what competition will face Peugeot 2011?