45 minutes avail to the house of anture
We start together. I with my nephew fom Innsbruck on the electric scooter, my wife with our 2 doughters and 2 children from neighbours with the car.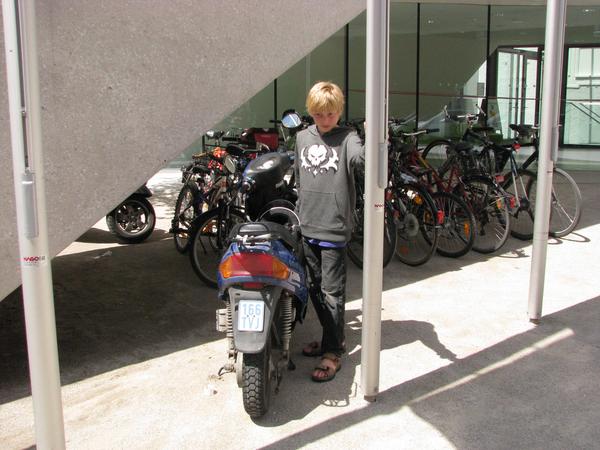 She has to wait at the entrance of the overfilled parking lot Nonntal and to go by feet to the house of nature. I park direct in front. So I have 45 minutes avail with the electric scooter. Test diary July 21th 2009- 15005 km.