Recharge in the lunch break
There can only remain one hour training after the lunch brake and until now only 28km driven. But what is when some ÖAMTC staff or participants want to test drive some fast rounds?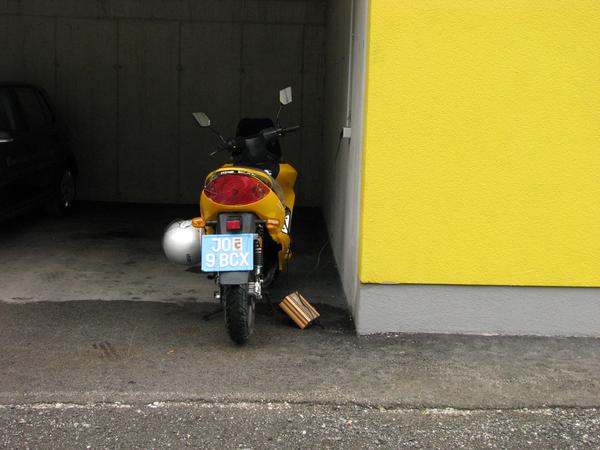 So I recharge in the lunch brake the Lithium iron phosphat batteries of my electric scooter.