Charger from Thunder Sky
750 Watt charging power give together with the low test consumption of 4,22 kWh/100km a load speed of 17,7 km/h. Only 2 Watt Stand by consumption are noted also very positive.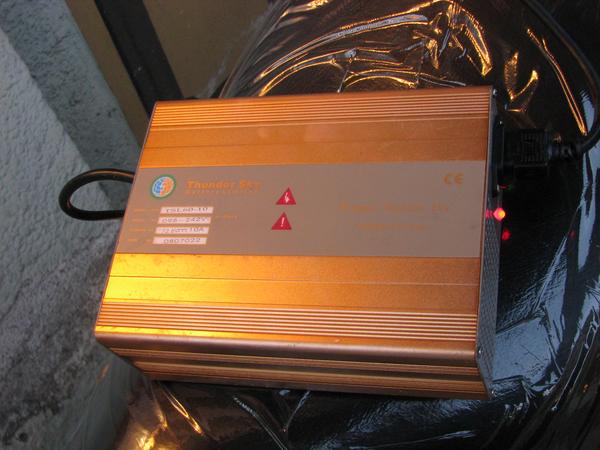 The battery company consecrates the serial charge of 20 lithium iron phosphat cells without BMS (battery management system) with this official charger. How good this works can only show a long time test. The stated 1500 full cycles are after all 100,000 km.