Helmet locker only for the charger
There is no place for a helmet, only for the charger. There would be so much place down to the batteries. Presumably, it's the same helmet locker like for the gasoline version.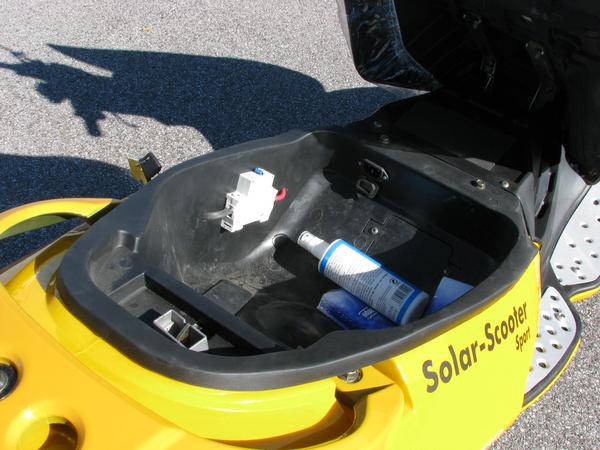 It's usual in China to save development costs and to use the same parts for gasoline and electric scooters. Only the new E-Max models are designed from the scratch as electric scooters.