Gas handle extreme rough
The gas handle reacts extreme rough. As an emergency solution for this problem, the producer has placed a switch beside the handle.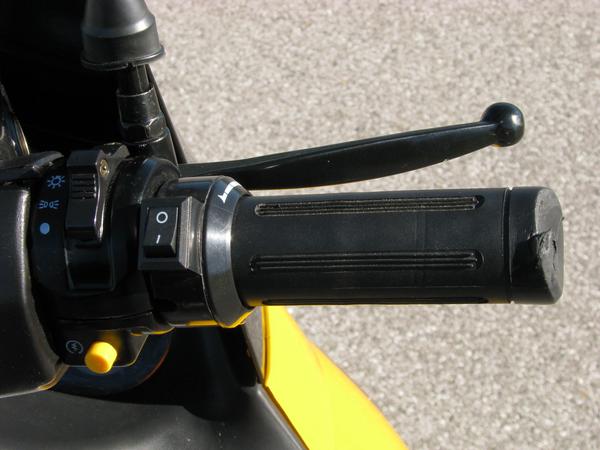 In position1 is it possible to move slowly. For higher speed, it's necessary to switch to position 0. But attention switching from 1 to 0 with turned on gas handle.