Abersee as commuter test
Tacho 90, when a little bit downhill Tacho 100, maybe real 70 to 80 on the country street to Abersee, during a long conference, recharge for the journey back.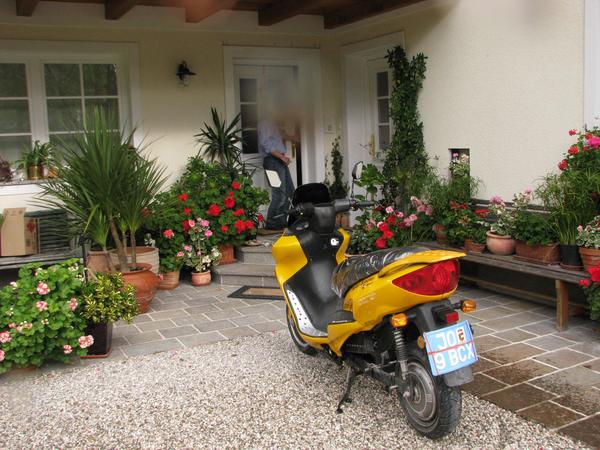 Nearly as fast as a car. On the gravel, the extreme rough gas handle makes a very negative impression. Nothing between no move and spining rear wheel.