Oldtimer Mercedes 170D
What makes this old Diesel car on a solar fair? It was intended to symbolise the longevity of the own products was the surprising answer.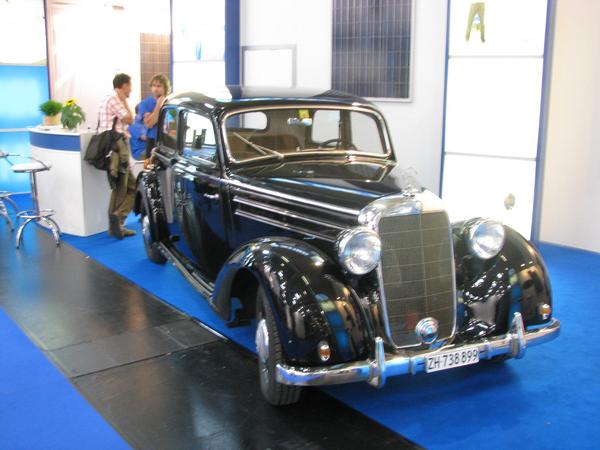 After my oppinion, on the fair booth of a Chinese exhibitor would have been better a Chinese electric vehicle. But the German designer of the booth did maybe not know about this.