The electric scooter family
In the garage from left to right: An E-Max S, the Innoscooter 2500, the head of the family and Mr. Deinlein on a home visit to repair an E-Max.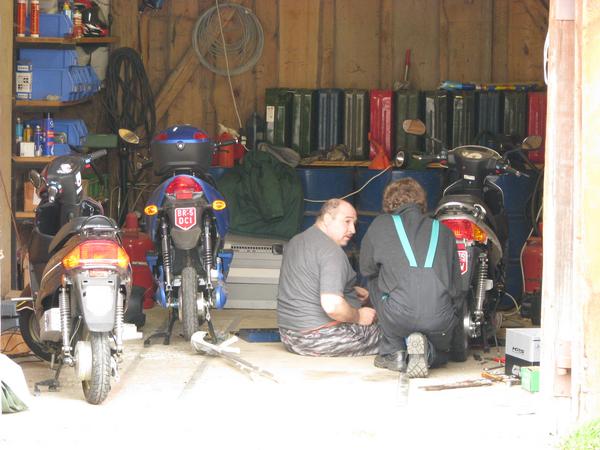 The house is near Handenberg, a typicall "You are lost without car" area. All targets are so far away, that it's only possible to recommend a model with lithium batteries for long range.