EFOY with methanol fuel cell
What makes a 65 Watt fuel cell in an electric scooter? My calculations and the technical brochure about the product are here very different.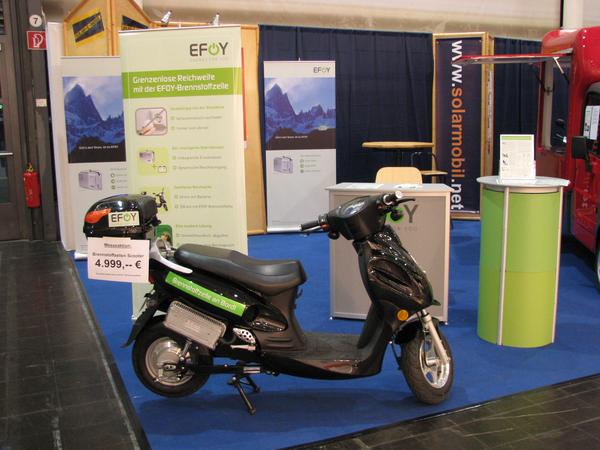 Range 50km with battery, 500km with the fuel cell and 5 litre methanol. But 2 kWh battery and 4.5 kWh from 5 litre methanol are only 6.5 kWh. Compare with my first .