VW Golf Dieselhybrid
55 kW Diesel engine in the photo left. The 20 kW electric engine is not visible in the photo. Even when the much to small 1,3 kWh battery would be replaced by a 10 kWh battery,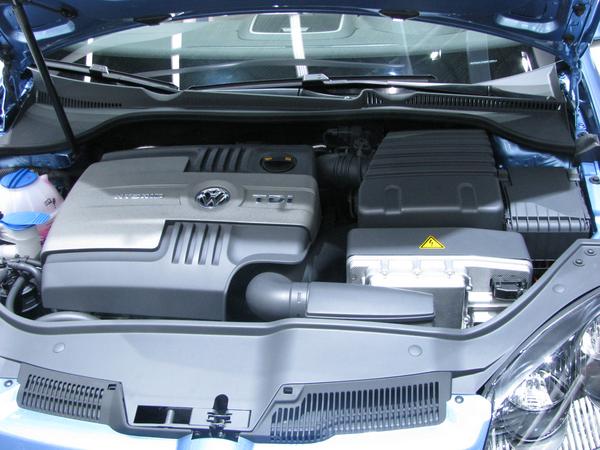 similar to the Plug-in hybrid tuning kits for the Toyota Prius, it remains because of the weak electric engine only a half solution.