Plugs for home and quick charge
Left the plug for the 230 volt connection, right a connection for a quick charger to load in 10 minutes 50% charge into the 20 kWh battery. This means about 60 kW charge power.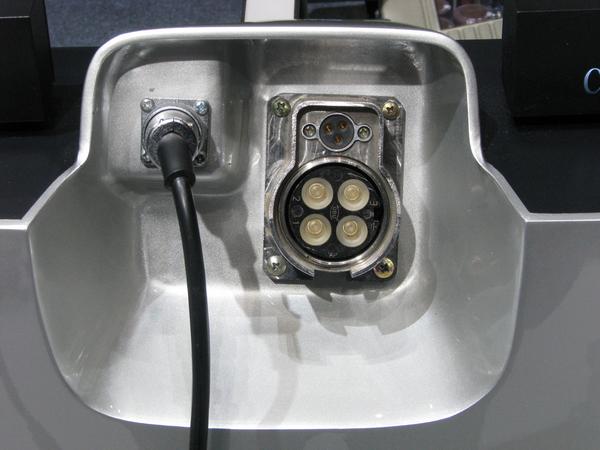 With a quick charge station at each taxicab place, Taxis could handle 95% of all drives electric only.