Wheel hub engine for electric scooters
This wheel hub engine has 5500 Watt. Enough to bring an electric scooter to 82 km/h. 4 of this engines would bring a light small car a good road performance.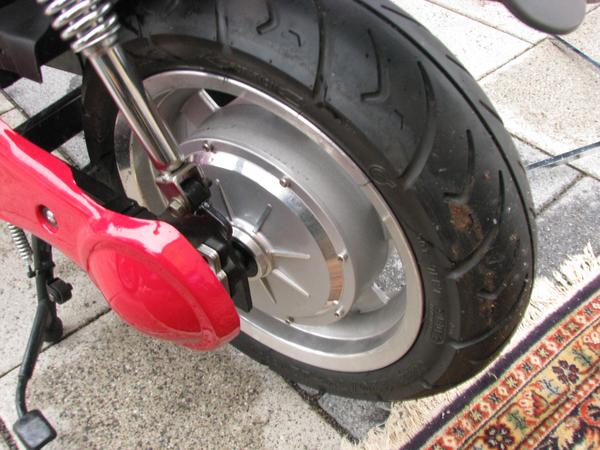 When 1 is enough for 125 kg electric scooter and 75 kg driver, 4 piece are really enough for an 800 kg small car.