Tesla first owner in Germany
Juwi-founder and corporate governance Matthias Willenbacher with the first in Europe for public roads certified Tesla. Right a CdTe Cadmium Tellurit photovoltaic from First Solar.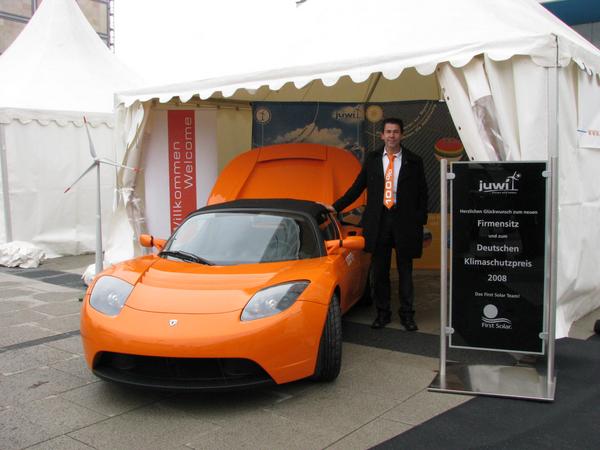 Juwi brings First Solar products to Europa. First Solar reduces the price for photovoltaic by CdTe thin film technology. We prognosed already 1886 this technology a big future.