Volov plug-in-hybrid battery
For about 100 km only electric driving is the battery below the luggage department. The battery can be charged extrem fast, because it must also deal with 500 kW from an emergency stop.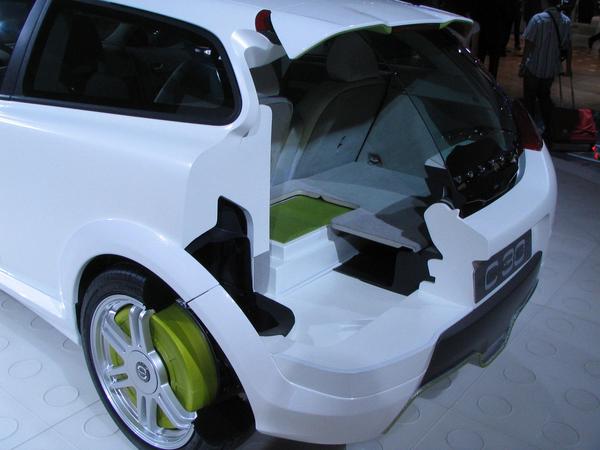 The car has no brakes. The huge energy from an emergency stop are directed into the battery.