Chevrolet Volt tanks
The petrol version has 2 tanks with 26 litres. Left is at the Diesel the exhaust pipe. Where at the Diesel is the urea tank, is here the battery longer.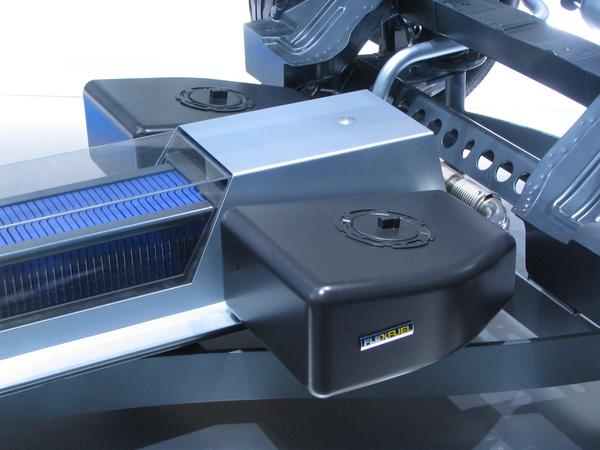 So is here 64km electric only range listed instead of 55km at the Diesel version. That is more range in the electric and range extender mode.