Range of biomass for our mobility
How far can a middle class car drive with the yearly yield of one hectare. The poster on the booth of the 'Fachagentur Nachwachsende Rohstoffe e.V.' shows it.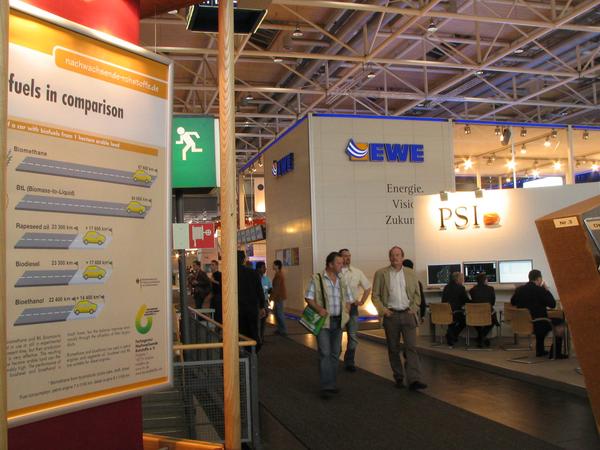 But a deciding factor is missing, the photovoltaic. The bar on the poster would have been about 40m across the hall.