Nordic Energy Systems
Last year, it was only a mockup, this year a prototype. Fuel cell with reformer for Diesel or vegetable oil. The 4 kW unit is designed as a APU for deep freeze trucks.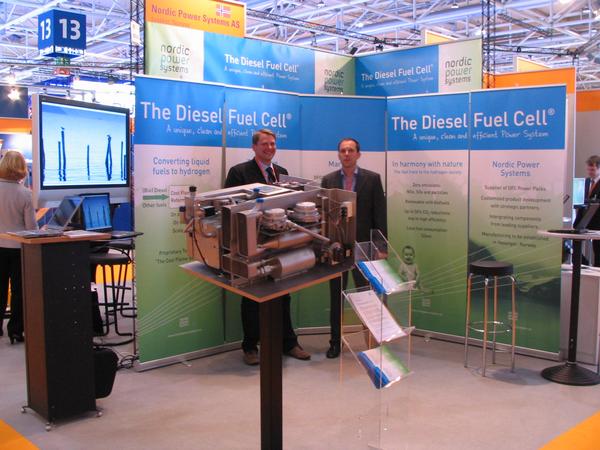 Also the usage as a range extender for an electric Loremo was discussed with the Loremo developer.