Magna Steyr battery for hybrid drive
First prototype for a lithium battery comlete with BMS battery management system and cooling for hybrid drive. Development target is 60kg, Charge with 71kW and discharge with 60 kW.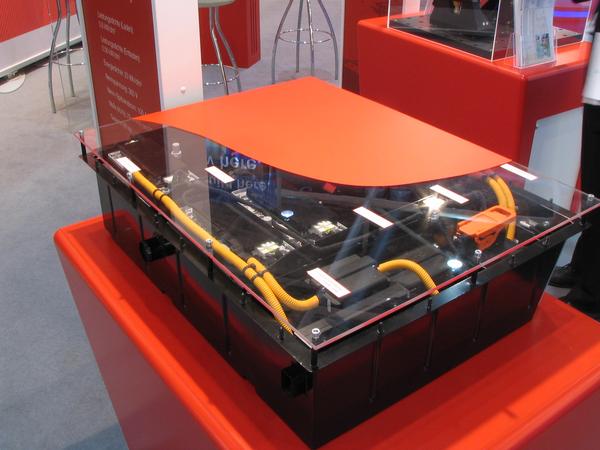 Mysterious only why is the capacity only 2,5 kWh. This indicates it is only for a hybrid drive, because 2,5 kWh are not enough for Plug in Hybrid.