Integrated charger in Scootelec
No helm locker, but in exchange a built in 1400 Watt charger. It's even possible to use a second external charger. At fast charging is the Scootelec better than the E-Max S.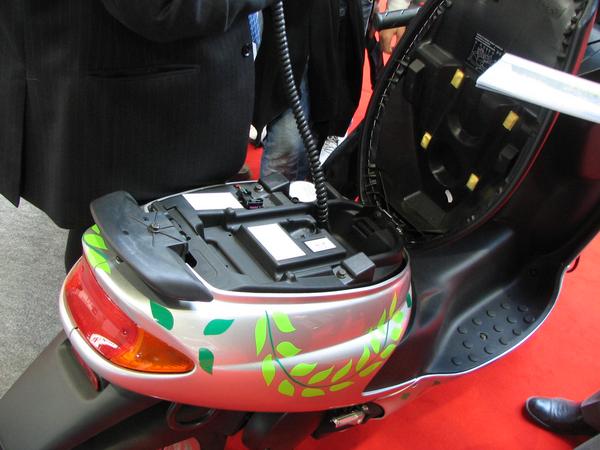 The 3 pieces 6V 100Ah NiCd Battereies are specified for only 45km range at economical driving or 30km city traffic or with 2 persons.