Electric scooter on a bicyle road
I do not want that on my gravestone is written ''The car driver behind him had summer tires. So I use on the way back advisedly the bicycle road. Video (1,1 MB).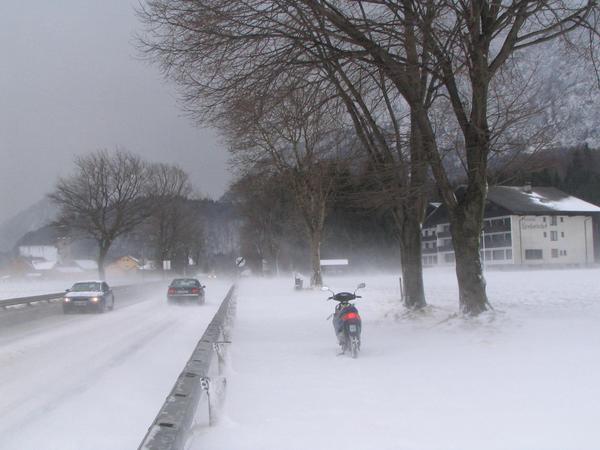 I drive only 10km/h In the loose snow of the snowdrift, this would be on the street fatally. Test diary January 27th 2007, 2036km.