Vegetable for a week
Instead to contribute with 2 litre Diesel to the fine dust problem and to donate the underground parking lot with 1.60EUR, the electric scooter has to perform as a transporter. 1024 Wh electric power usage.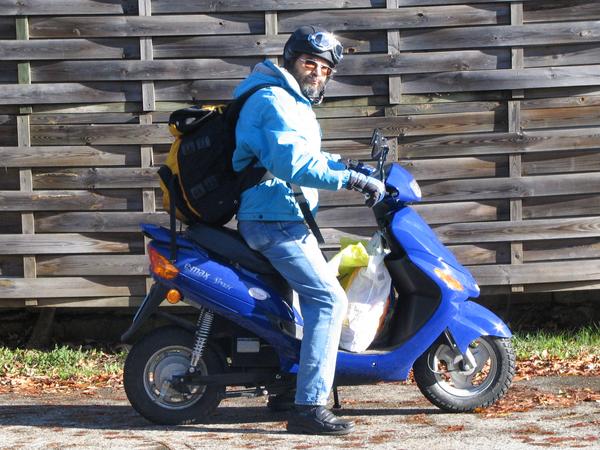 The backback stands on the seat, the sack with potatoes on the platform, the rest below the seat. 25 kg vegetables. November 16th 2006, km 807.0.