Scooter: battery or hydrogen
Each of the 4 bottles has 2 litre volume and can be filled wiht 700 bar. This should give 30km range per bottle to a scooter. Exchange price 20.-EUR per bottle.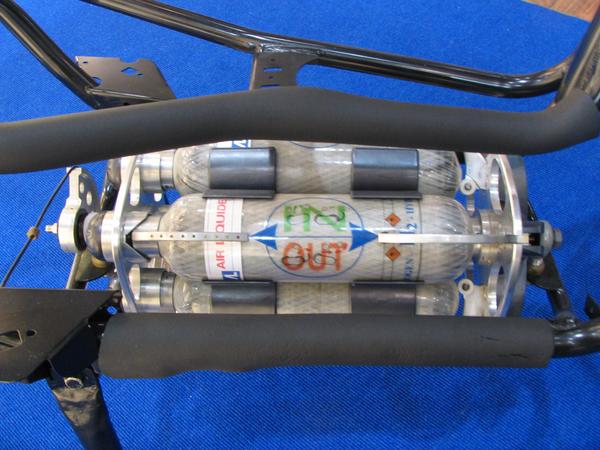 While vendors for electric scooters advertise 60 cent are enough for 100km, it's here more than 60.-EUR for 100km.