Roadster Venturi Fetish interior
Drivers and front passenger seat are probably separated by 100 lithium ion batteries. With 58 kWh of tank contents it goes depending on drive style 250 to 350 kms range. 16 to 23 kWh on 100 kms.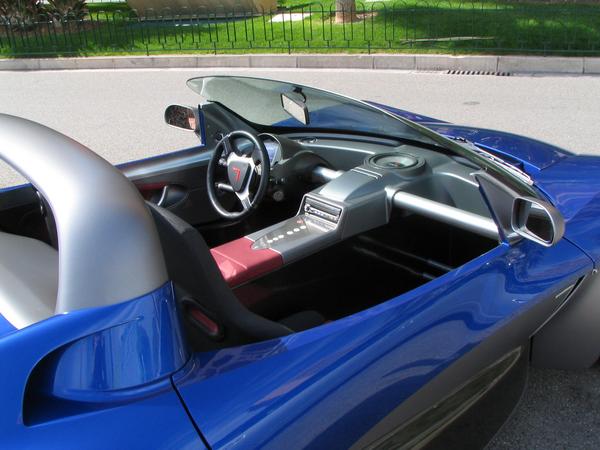 With an 80A electric connection, the battery can be recharged in 3.5 hours. With a simple 220V 16A connection, it needs 16.5 hours.