CityEl in Monaco
Dramatic consumption-lowering of the new CityEl. The new FactFour requires only 3,5 to 5 kWhs on 100km opposite 7 to 9 kWhs with the old model.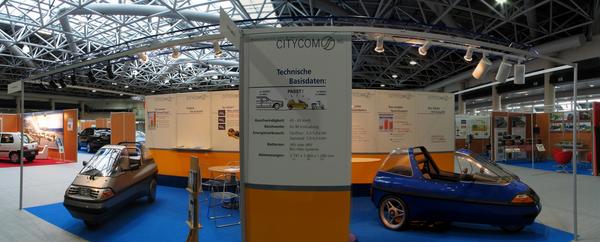 Dramatically like from the carburetor-motor 1980 to the modern diesel



Practically a halving of the consumption. That is dramatic differences as between a car with carburetor-motor by 1980 and a modern direct injection Diesel.

There, however, one thought electro-drive is like electro-drive is. But also here was and is much to improve.

A more efficient electric motor avoids to ill-treat the batteries. The capacity of lead acid battery is very much reduced at high discharge currents. The bad electric engine has to take for the same performance more current, the battery delivers at high discharge current less Wh.

Therefore, the new CityEl with the better drive is called FactFour - because of half electric power consumption, reach doubled, lifespan of the batteries doubled.