Piaggio 250 ccm engine for hybrid motorcycle
This drive system will be first times used 2008 in a new scooter. The 244ccm 4 stroke engine is complemented by a 2,5 kW electric engine.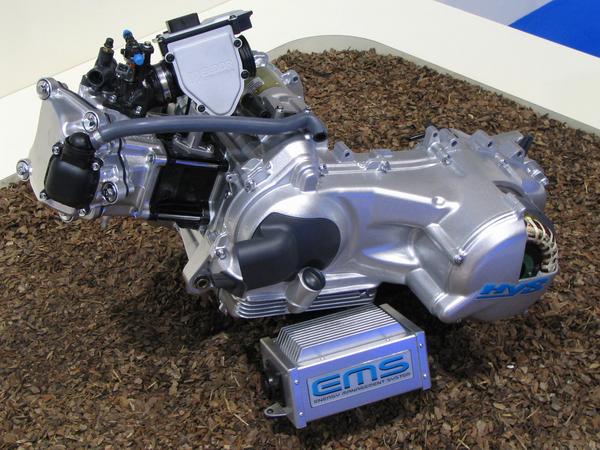 This makes it possible to drive in dense urban traffic most of the time electric and to avoid the low efficiency of the gasoline engine at low power demand.