Vectrix instructions for a test drive
During the whole EICMA motorcycle fair had been groups of 4 visitors sent to a test drive on the Vectrix test route. Last instructions before the start.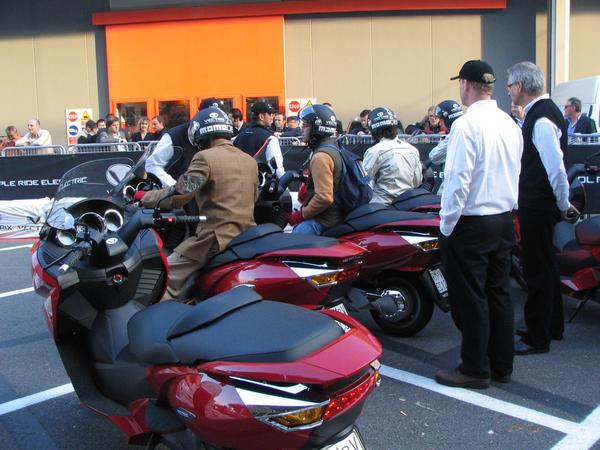 The special gas grip, can be also a brake grip. Turning the grip further changes the engine to a generator, the vehicle decelerates and energy is charged back to the battery.