Saalach bridge near Hammerau
From the scooter dealer in Piding over Hammerau to Austria. In my thoughts, I add to the only footer and bicyle sign an electric scooter.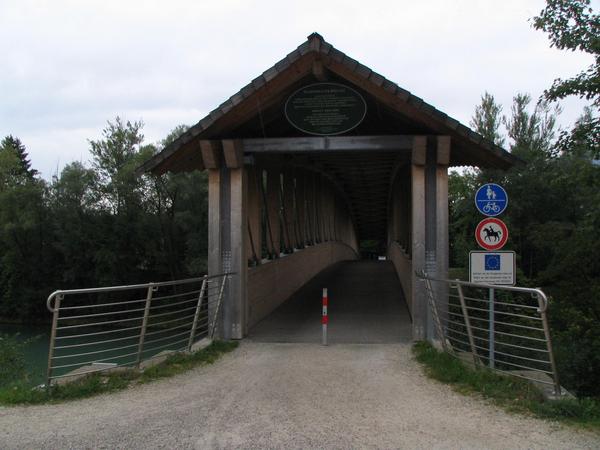 Who should be angry over an electric scooter? I hope that silent electric scooters are soon official allowed on bycicles ways with a considerate speed.