Electric engine E-Max S
Brushless 2 kW wheel hub engine without gears. What is not there can not fail and causes also no maintanence costs. The power of simplicity.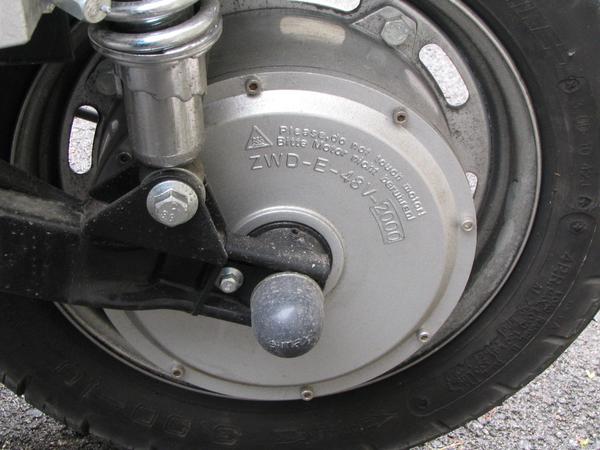 The engine would survive 160 degree Celsius and switches off at 119. This temperatures occure only at long mountain trips with several hundred height-meters.