Battery in the E-Max S electric scooter
8 piece 20 Ah 12 V batteries are below the helmet locker. The batteries are similar to sealed lead acid batteries. ''Silicone'' could mean an improved electrolyte.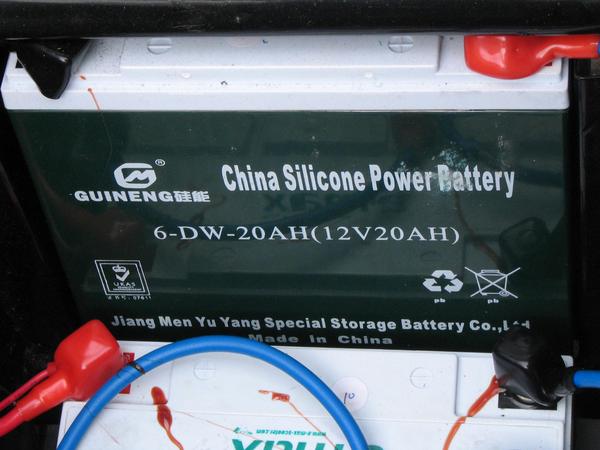 20 Ah at 10 hours discharge, but for electric mobility is more interesting 17 Ah at 2 hours, 15 Ah at C1 and 11 Ah at C3. Clearly better than sealed lead acid batteries at high discharge rates.