Bicycle with fuel cell
On the fair every information was refused. On top there might be an 1 liter bottle with hydrogen. With 300 bar filling pressure well for 27 grams of hydrogen with 900 Wh energy content.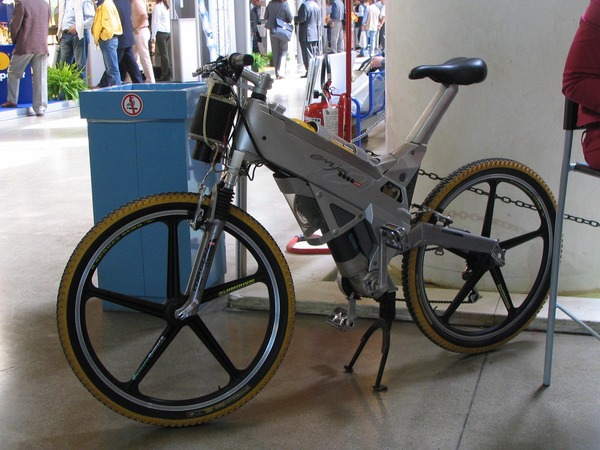 With 50% fuel cell efficiency, 450 Wh are left. With it this bicycle is exposed as a fair gag because it has no chance against new high power Litihum ion batteries.

The lithium ion battery might be equally heavily like hydrogen bottle and fuel cell. There are outlets for reloading everywhere. However, where is the next gas station to refuel the hydrogen bottel?