Monument for the speech to the freedom
The monument in the plaza Sant Agata is dedicated to the protectors of the freedom. It reminds about invasion in 1739 up to the retreat on the 5th February, 1740 of the Alberoni.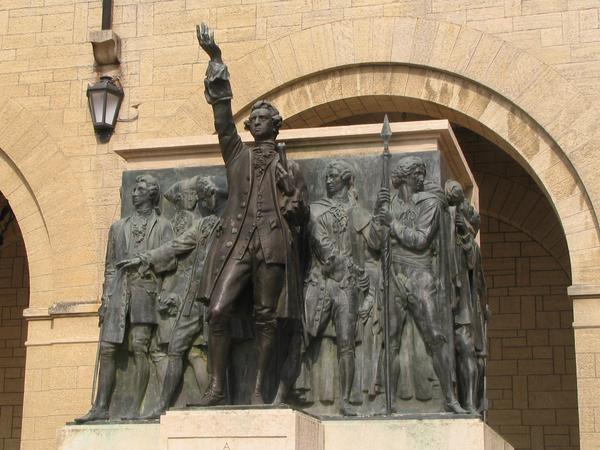 At the back the speech of Giosue Carducci about the everlasting freedom. The bronze monument comes from sculptor Saroldi.