Motor Peugeot 106 electric
Instead of the internal combustion engine is in front in the middle the electric motor with 11 kW of continuous duty. Short time top achievement is 22 kW.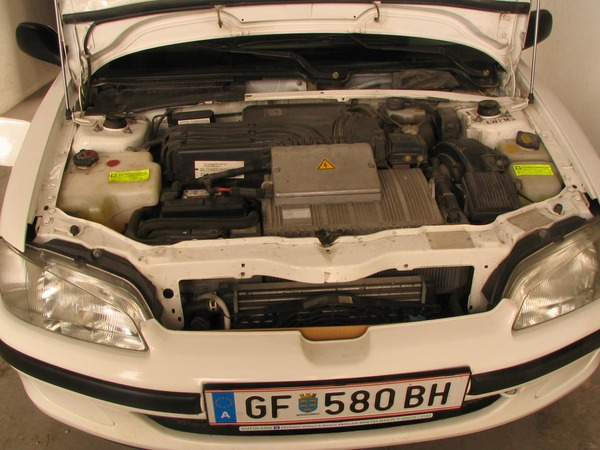 For what only does an electric car need a cooler? The engine remains chill while driving, but the batteries warm themselves up and require cooling.