Accident opponent after head-on collision
By my escape maneuver on the upright slope, there were with the head-on less than 10% coverage. The car turned about 120 degrees from the direction of the traffic.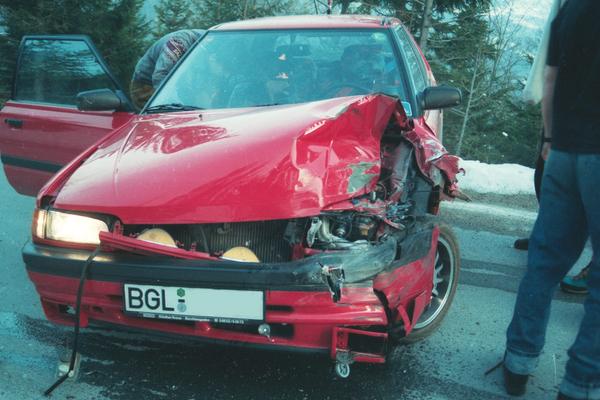 My car stood at the time of the collision already quietly so far as possible on the slope. The accident opponent came to a halt only about 10 ms the mountain road downhill. Without my evasive maneuvre cover and damages would have been bigger.