Return from skijoring
Johanna would like to drive one more time, but to hold the electric scooter on the narrow tread out track is very laboringly. Her small ski can be easy transported.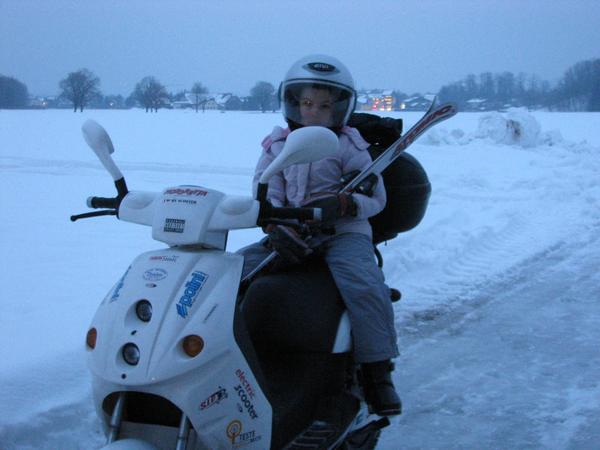 Test diary Februar 8th 2010 - 1873 km. GPX file
Johanna Mösl
My doughter Johanna is born January 17th 2001. Here pictures from her life with an out of the ordinary father.
Scooter
Directory over all our reports about scooters. All our articles about a scooter.
E-Max 90S
The electric scooter as a new means of transport where saving CO2 makes fun. Table of contents about all our contributions about the E-Max 90S electric scooter.
Context description: electric Electro scooter Electroscooter scooters Electroscooters test scootertest tests scootertests long time E-Max S Sport Emax event events date