Electric scooter as ascension-aid
This are only 15% uphill, but when the rear wheel digs in the snow, nothing more is possible. Here I try to pull Johanna up a way in the wood.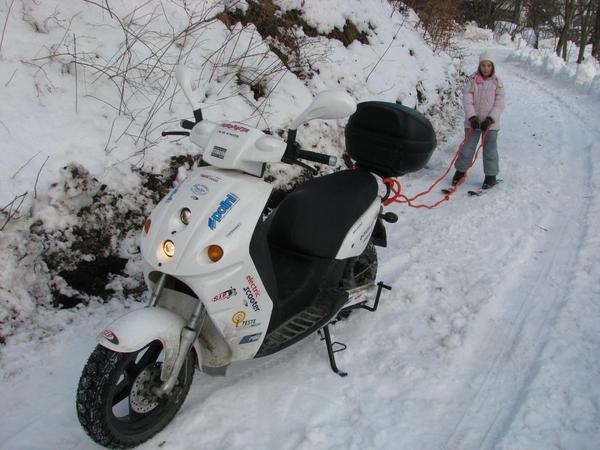 Johanna Mösl
My doughter Johanna is born January 17th 2001. Here pictures from her life with an out of the ordinary father.
Scooter
Directory over all our reports about scooters. All our articles about a scooter.
E-Max 90S
The electric scooter as a new means of transport where saving CO2 makes fun. Table of contents about all our contributions about the E-Max 90S electric scooter.
Context description: electric Electro scooter Electroscooter scooters Electroscooters test scootertest tests scootertests long time E-Max S Sport Emax event events date