Attention! Animals crossing
A rabbit went over the street, a hart at the border of the street stared on me, a deer crossed the street immediately behind my electric scooter, all in some minutes.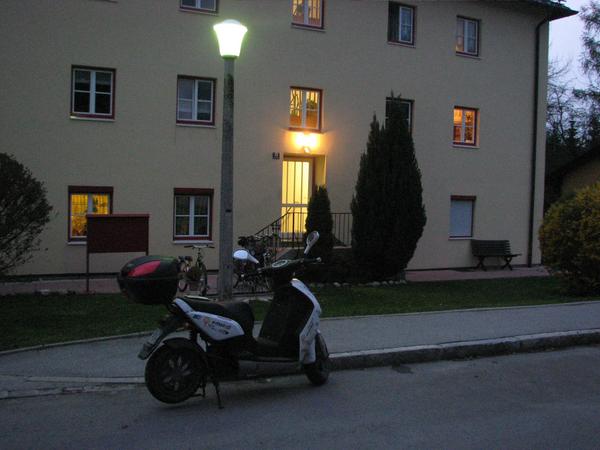 To blame for this is only Amazon.co.uk for not delivering a book to Austria, so I had to use Deinlein in Bayrisch Gmain as delivery address. The narrow mountain street to Füstenbrunn brought 3 encounters with wild animals. Test diary April 21st 2010 - 3125 km GPX Track
Scooter
Directory over all our reports about scooters. All our articles about a scooter.
E-Max 90S
The electric scooter as a new means of transport where saving CO2 makes fun. Table of contents about all our contributions about the E-Max 90S electric scooter.
Context description: electric Electro scooter Electroscooter scooters Electroscooters test scootertest tests scootertests long time E-Max S Sport Emax event events date