Wankel engine as range extender below Fiat 500
At the range extender for a small car is size and weight important. When 90% is driven in electric mode, the maximum of efficiency at the range extender is not so important.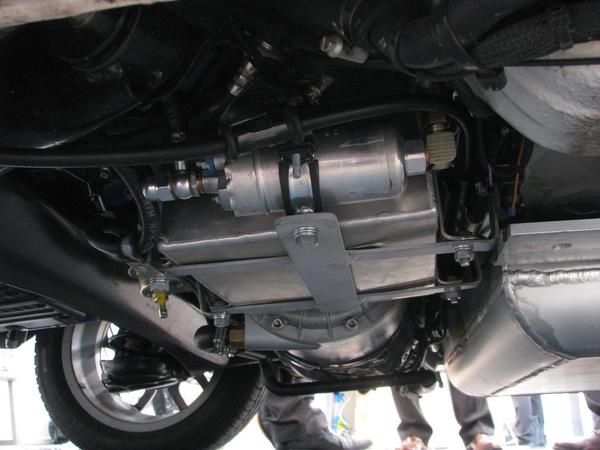 Here the range extender with a wankel engine before the rear axle of a Fiat 500 plug-in hybrid.
Hybrid cars
Why arrived the hybrid car not earlier. What problems solves the hybrid car? Can the hybrid succeed against cars with hydrogen and fuel cells?
Generators for serial hybrid vehicles
Even the most modern battery technology does not bring the range of the combustion engine. With a generator for long distances mutates the electric car to a serial hybrid car.
Context description: Germany Munich eCarTec electric car cars vehicle vehicles trade fair exhibition conference event events date time month 10 Oct October autumn fall
high resolution Photo Photos pic pics picture pictures JPG JPEG