Load the electric scooter correct
As I put the shopping trolley beside my electric scooter, a female cyclist asked me ''Do You want to put all on the scooter'', ''Yes, where else''.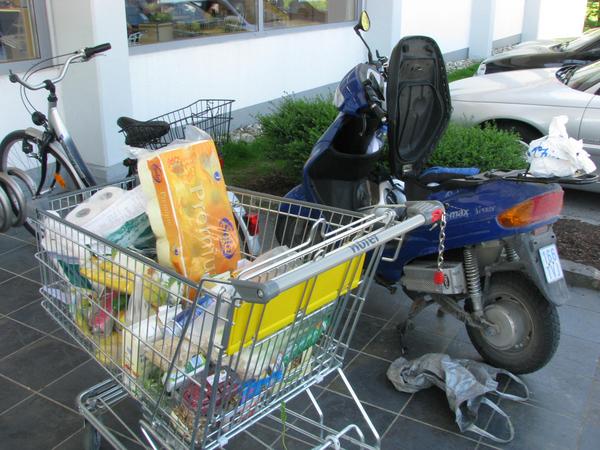 After this answer, the eyes of the cyclist had been nearly fallen out of the head, so astonished was she. Test diary April 25th, 13323,8 km
Scooter
Directory over all our reports about scooters. All our articles about a scooter.
E-Max S
The electric scooter as a new means of transport where saving CO2 makes fun. Table of contents about all our contributions about the E-Max S electric scooter.
Context description: electric Electro scooter Electroscooter scooters Electroscooters test scootertest tests scootertests long time E-Max S Sport Emax event events date