When the sun rises in the east, the stars dim
Driving with fossile cars becomes more and more a burden. High oil prices and the environment conscience encumber much. But 'Built Your Dreams' from China shows a solution.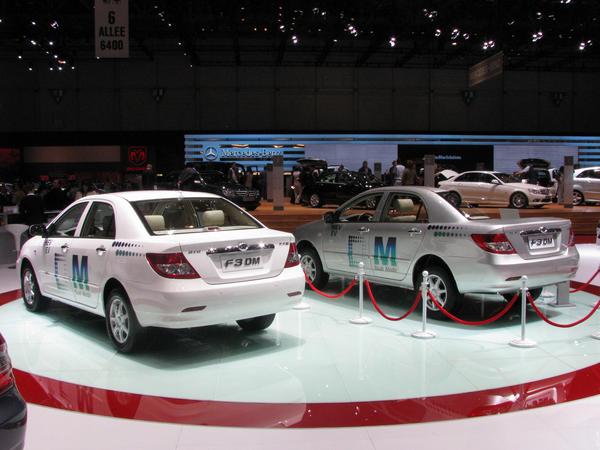 Solutions refused to us by our supposedly advanced and technologic leading European companies.
Hybrid cars
Why arrived the hybrid car not earlier. What problems solves the hybrid car? Can the hybrid succeed against cars with hydrogen and fuel cells?
Plug-in-Hybrid vehicles
Directory about all our reports about plug-in-hybrid vehicles, the solution for our future mobility in sight of climate change and increasing crude oil prices.
Middle sized cars
Directory over all our reports about middle sized cars. All our articles about medium sized cars.
Context description: charge recharge chargeable rechargeable Plug in Plugin PHEV Plug-in-hybrid Plugin-hybrid Pluginhybrid Hybrid car Plug-in-hybridcar Plugin-hybridcar Pluginhybridcar Hybridcar cars Plug-in-hybridcars Plugin-hybridcars Pluginhybridcars Hybridcars vehicle Plug-in-hybridvehicle Plugin-hybridvehicle Pluginhybridvehicle Hybridvehicle vehicles Plug-in-hybridvehicles Plugin-hybridvehicles Pluginhybridvehicles Hybridvehicles BYD China F3 Dm F3dm EV HEV Dual Mode
78 78th Geneva Motor Show fair fairs exhibition exhibitions event events date time month 3 March winter spring
high resolution Photo Photos pic pics picture pictures JPG JPEG