Charging cable under the seat
Even when there would be public power plugs every where, how often would be the carger stolen? Here is the charger integrated in the engine controller.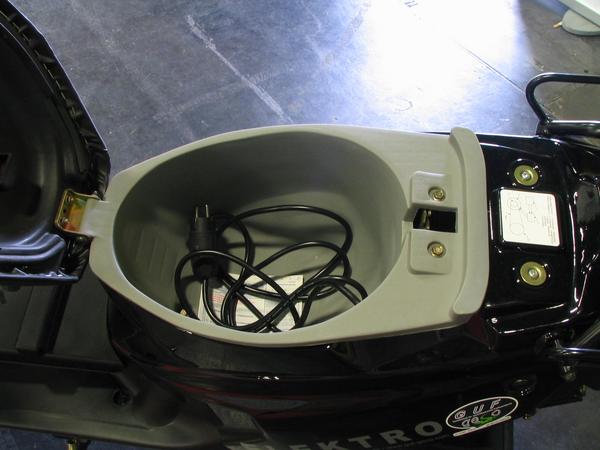 So charging is every where possible.
Scooter
Directory over all our reports about scooters. All our articles about a scooter.
Scooter charge
Charging the batteries of a scooter. Allour reports about chargers and problems at charging the battery of a scooter.
Context description: Electro scooter Electroscooter scooters Electroscooters vehicle Electrovehicle vehicles Electrovehicles built in integrated battery scooterbattery charger scootercharger batterycharger scooterbatterycharger
Augsburg Bavaria Germany RenExpo fair fairs event events date time month 9 Sep Sept September summer autumn fall
high resolution Photo Photos pic pics picture pictures JPG JPEG